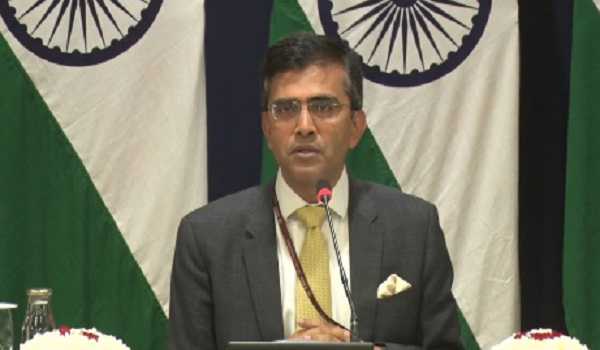 Amid controversies around the visit of European delegation to Kashmir, the Ministry of External Affairs on Thursday justified the move, stating the visiting delegation "got a sense" how terrorism poses a threat to India. "….You would like to know about the purpose or objective of the visit. As I mentioned, many of them had expressed desire that they will like to understand how terrorism is affecting India. They got some understanding about the ground situation," MEA spokesman Raveesh Kumar told reporters here.
He further said: "They got a sense of the threat of terrorism….how terrorism poses a threat to India and especially in the Union Territories of Jammu and Kashmir". Answering questions on whether the MEA will allow such visits by other delegations, he said: "We will definitely look into such request. It should be however, kept in mind that the deciding factor will depend on the intent, content and also the ground situation". All these factors will be looked into before taking any final decision, he maintained. A group of European lawmakers visited Kashmir on October 29 despite large-scale criticism by a galaxy of opposition leaders.
The MEA spokesman also denied the allegation that allowing the visit has helped to 'internationalise' Kashmir issue which India considers as its internal matter. "There has to be a very clear distinction between getting an international understanding and internationalising it. Putting across our point of view or sharing our perspective, I don't think it is internationalising the issue," Mr Kumar said.
"This (sharing India's views) is what MEA is expected to do," he said adding "This is part of our engagement with other countries and think tanks". "Engaging with diplomatic community is not internationalising the issue…..External Affairs Minister (Dr S Jaishankar) spoke at different forums in the US," he pointed out.  (UNI)
10 Views