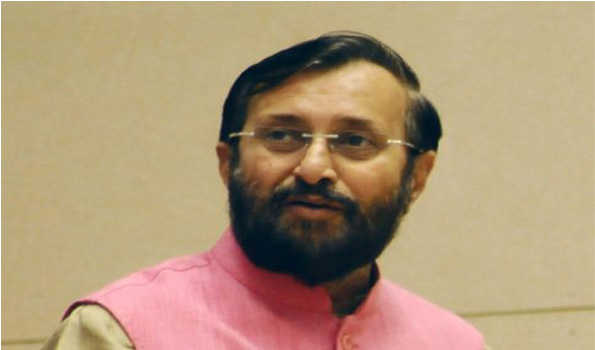 Union Minister for Human Resource Development Prakash Javadekar will inaugurate the new campus of the National Museum Institute (NMI) on Wednesday.
Since its inception, the NMI has been one of the leading centers in the country for training and research in the field of art and cultural heritage.
It imparts higher education leading to Master of Arts and PhD in the field of History of Art, Conservation and Museology.
The National Museum Institute of History of Art, Conservation and Museology (NMI) is a registered Society (Deemed to be University) under the Societies Registration Act 1860, fully funded by the Government of India, Ministry of Culture which was formed and registered on January 27, 1989 and was accorded the status of 'Deemed to be University' on April 28, 1989 under the UGC Act 3 of 1956.
MA, PhD as well as short-term courses were commenced in 1990.
As approved by the Academic Council and its highest body ie Society of which the Chairman is the Minister of Culture, Government of India, four new courses — Archaeology;Palaeography, Epigraphy and Numismatics; Structural Conservation and Cultural & Heritage Management, are expected to commence.
In addition to these regular courses, short-term courses of five-months duration ie Art Appreciation and Bhartiya Kalanidhi (Hindi), which are very popular, are also conducted by the Institute to disseminate the knowledge about the country's tangible and intangible heritage.
The institute will be inaugurated at 1100 hrs at Noida. Dr Mahesh Sharma, Minister of State (IC) for Culture and Chancellor of the NMI will also be present on the occasion.(UNI)
Tags:
272 Views