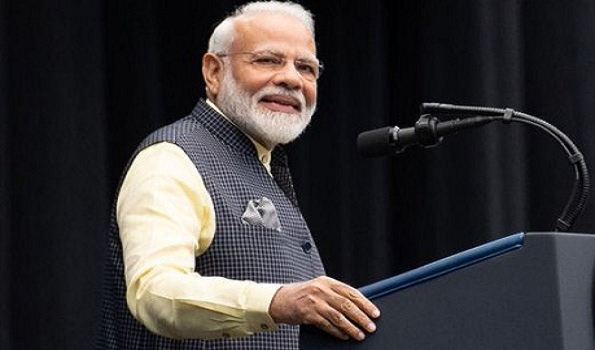 Varanasi, Oct 24 (UNI) Prime Minister Narendra Modi has appealed Bharatiya Janata Party (BJP) workers to celebrate Deepawali with commoners and honor the girls of the region on festivals.In a video message on 'NaMo App' on Thursday PM Modi extended best wishes of festivals including Deepawali, Bhaiya Duj and Chatth Puja. He acknowledged public and party workers for maintaining cleanliness and supporting in development works.
Prime Minister said the processions on 150th birth anniversary of father of nation Mahatma Gandhi have great impact on public. He said young generation was deeply inspired by ideologies of Mahatma Gandhi through these campaigns.Speaking about festival celebrations Mr Modi said we should keep it in mind that sweets and other foods should not be wasted. He said we should spread joy among commoners and strengthen the social harmony.
Several party leaders in public representatives conversate with PM Modi through the App. PM Modi responded to enquiries of several persons.
13 Views