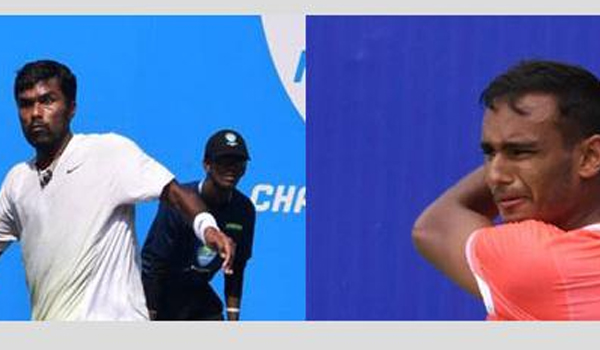 Indian pair of Sasikumar Mukund and N Vijay Sundar Prashanth defeated third seeds Luca Margaroli of Switzerland and Amdrea Vavassori of Italy in the doubles first round match in the €46,600 Maia Open Challenger Portugal.
After splitting the first two sets, the deadlock was resolved in the match tie-breaker on Wesneday.
The Indian combination after losing the first set without winning a single game 0-6, bounced back into the game by claiming the second set at 6-4. In the match tie-breaker, Mukund-Prashanth wrapped up the game by winning at 11-9 and the match lasted over 70 minutes.
31 Views