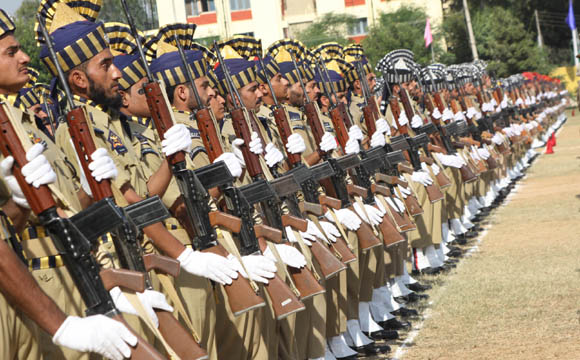 An amount of Rs 1.28 lakh has been given as scholarship to 27 meritorious wards of policemen in Jammu and Kashmir, police said here on Saturday.
A police spokesperson said that with an aim to promote the merit and instill a spirit of competition among the wards of Police personnel, Director General of Police (DGP) Dilbag Singh granted meritorious scholarship of Rs 1.28 lakh in favour of 27 wards of serving Police personnel.
"The meritorious scholarship has been sanctioned in favour of these wards for their performance in the annual examination of class 10 during the academic session 2018-19," he said, adding that scholarship has been granted out of the Central Police Welfare Fund.
He said the Scholarship of Rs 6000 each has been granted in favour of 10 wards for securing above 90 per cent marks and Rs 4000 each in favour of 17 wards, who have secured 80 per cent and above marks in the examination.
"Scholarship of Rs 96,400 has also been sanctioned for 13 wards of SPOs, who laid down their lives in different violence and militancy-related incidents in the state," he said.
"Rs 20,000 has been granted for postgraduate classes and Rs 10000 for undergraduate classes. Likewise, Rs 6000 has been granted for wards studying in middle classes and Rs 2400 for primary classes for academic session 2019-20," he said.
"Police Headquarters, under its welfare scheme, has introduced various scholarships to encourage the meritorious wards of serving and retired police personnel," he added.
He said rewards and scholarships are granted to such wards to inculcate talent and spirit of competition, among them.
"Besides, financial assistance is provided to the wards of police martyrs annually to continue their education," he added.
Tags:
9 Views