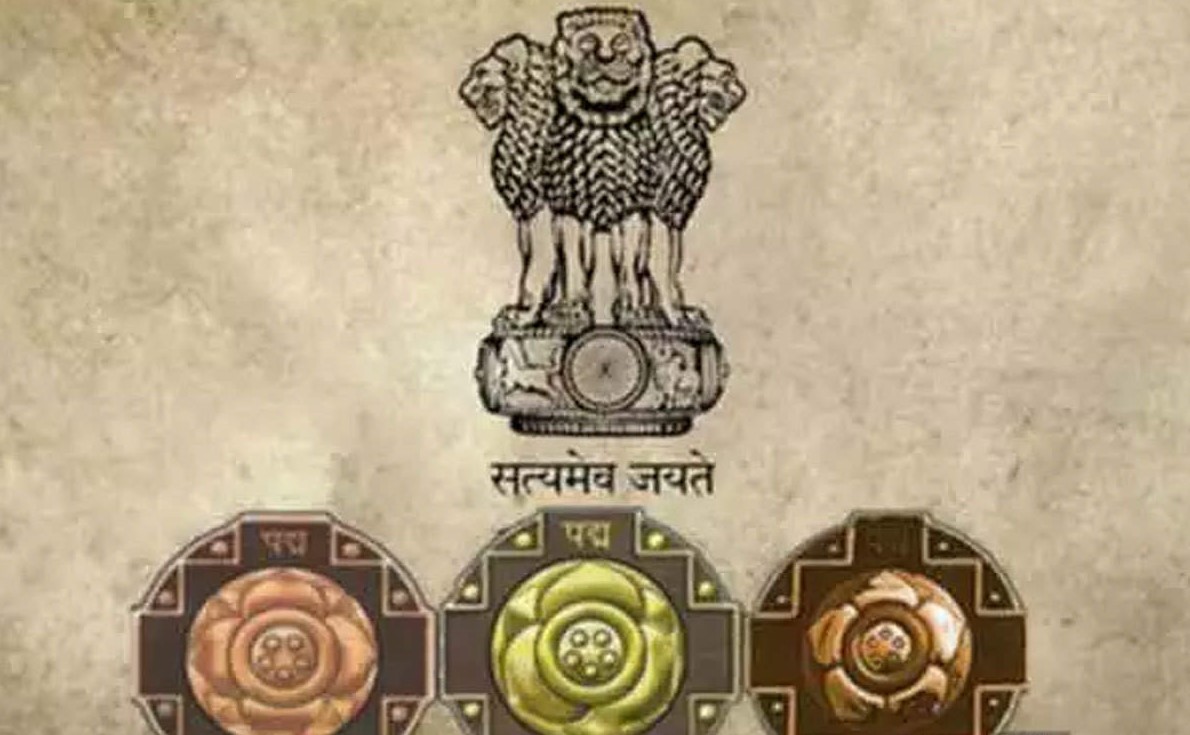 The Samikhsya Bureau
NEW DELHI: On the eve of the Republic Day, the Union Government has announced the coveted Padma Awards – India's top  civilian Awards – here on Monday.
The Awards are conferred in three categories – Padma Vibhushan, Padma Bhushan and Padma Shri.
The Awards are conferred for outstanding contribution to the fields like of art, social work, public affairs, science and engineering, trade and industry, medicine, literature and education, sports and civil service.
While Padma Vibhushan is awarded for exceptional and distinguished service; Padma Bhushan for distinguished service of high order and Padma Shri for distinguished service in any field. The awards are announced on the occasion of Republic Day every year, Ministry of Home Affairs explained.
These awards are conferred by the President of India at ceremonial functions which are held at Rashtrapati Bhawan usually around March or April every year.
This year the President has approved conferment of 119 Padma Awards including one duo case.
The list comprises seven Padma Vibhushan, 10 Padma Bhushan and 102 Padma Shri Awards.
Of them, 29 recipients have been women. The list also includes 10 persons from the category of Foreigners/NRI/PIO/OCI, 16 posthumous awardees and one transgender awardee.
Prime Minister Narendra Modi has congratulated the Padma Awardees.
"We are proud of all those who have been conferred the Padma Awards. India cherishes their contribution to the nation and humanity at large. These exceptional individuals from different walks of life have brought qualitative changes in the lives of others," he tweeted.
219 Views