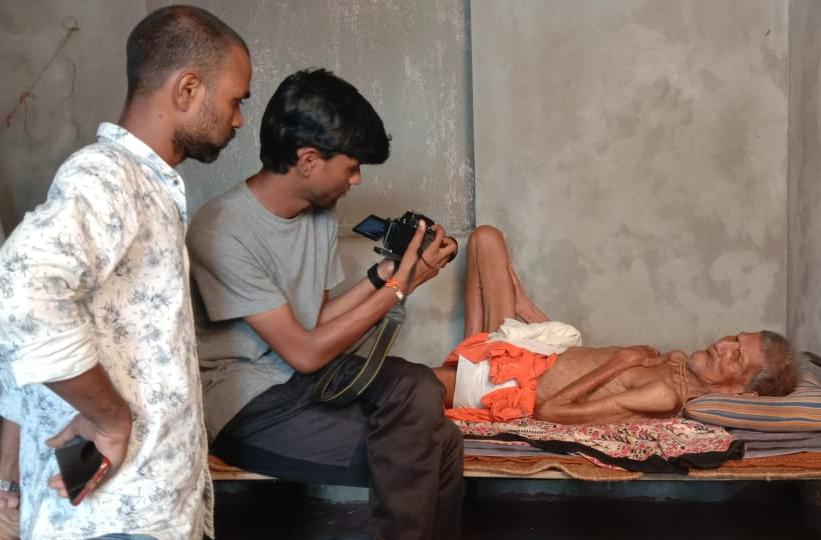 The Samikhsya Bureau
BHUBANESWAR: Odisha's young filmmaker Abhishek Swain has earned laurels for the State once more.
His short film 'Through The Eyes Of An Artist' has been selected for screening at the prestigious Kolkata International Short Film Festival, 2021.
The festival is scheduled to be hosted during January 18 to 24.
The film is based on the life of well-known Gotipua dance Guru late Birabara Sahoo.
Birabara, recipient of the coveted Central Sangeet Natak Akademi Award, groomed generations of Gotipua artistes including the late legendary Odissi Guru Gangadhar Pradhan.
It was at Guru Gangadhar's famed Konark Natya Mandap that Guru Birabara groomed the Gotipuas in the true Gurukul tradition.
"This film shows how different forms of art are interconnected to each other and also to an artist's life. This film was shot during the last days of Birabar's life," shared the 24-year-old self-made filmmaker who has scripted, directed and edited the film.
Produced by Kalandi Charan Sahoo and Sheikh Gulzar Husain under the banner of Adishakti Charitable Trust, Kolkata-based Kisaloy Roy has scored the music.
The film was screened at the Jatin Das Film festival in Bhubaneswar and won much appreciation.
A graduate in computer science, Abhishek, who hails from Balakati on the outskirts of Bhubaneswar, has pursued serious interest in short and documentary filmmaking.
The self-made filmmaker has already made 10 critically acclaimed films that include Life drop, Blind and A Daughter's Letter.
His next cinematic venture revolves round Odisha's Gadaba tribe.
"I am keen to document and highlight the culture and social issue of my state,' he says.
221 Views