The Samikhsya Bureau
BHUBANESWAR: The Odisha Cricket Association (OCA) has announced to host   Women's Cricket League from January 15 onwards.
The sprawling KIIT Campus here has been chosen as the venue of the game.
OCA has set up six teams for the event which would be known as Odisha Green, Odisha Violet, Odisha Purple, Odisha Red, Odisha Yellow and Odisha Orange.
With each team having 15 members, OCA has finalised the names of 90 players for the tournament.
While 54 players out of the 90 have already played for the State, the rest number of 36 have been have been chosen through the women's cricket talent hunt programme, OCA sources shared.
The matches will be played in both T20 and one-day match formats, OCA explained.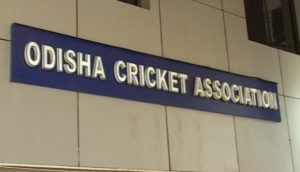 The league assumes much relevance as the BCCI would pick teams for the domestic season likely to commence next month.
OCA has made elaborate arrangements to maintain utmost safety during the league in view of the pandemic.
The players will be accommodated on KIIT campus and the matches will be played in several venues on KIIT Campus.
OCA has already sent its match officials and players for Covid-19 test as a precautionary measure.
As a curtain-raiser to the league, a Women's Cricket Exhibition match will be conducted between Odisha Pink and Odisha Blue teams on Wednesday.
Madhuri Mehta and Madhusmita Behera will lead the teams as skippers respectively.
The exhibition match will be streamed live on social media, it was learnt.