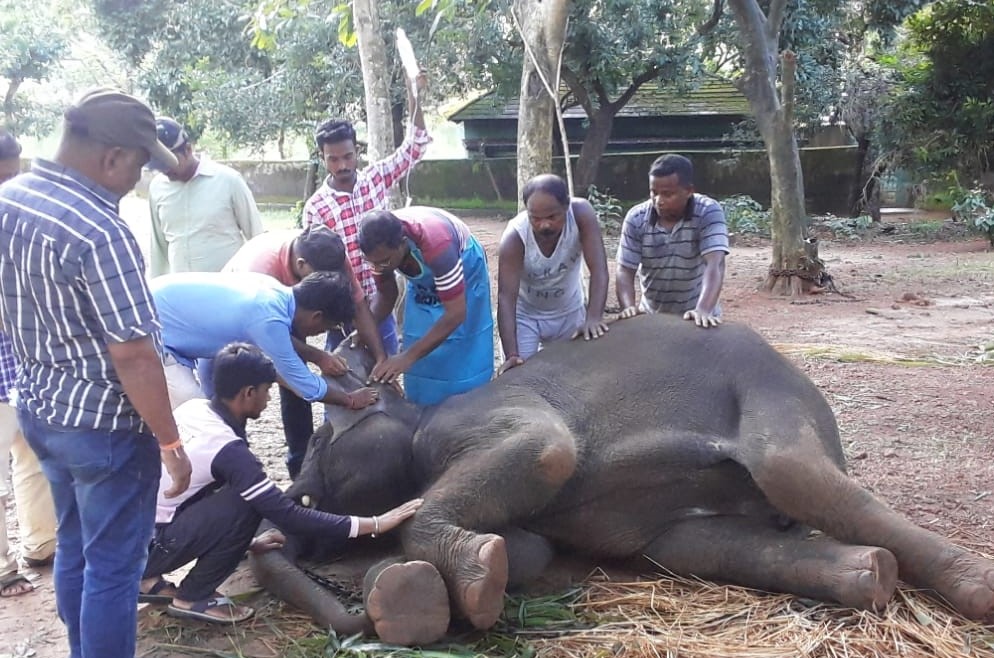 Samikhsya Bureau
Kamala, a seven-year-old sub-adult female elephant died at Nandankanan Zoological Park (NZP) due to Herpes virus infection today. Nandankanan Zoo Deputy Director Jayant Das said Kamala was born on August 1, 2013. She was brought to the zoo from Odisha Veterinary College on November 22, 2013.
The elephant died while undergoing treatment. Elephant endotheliotropic herpes virus is a type of virus which causes highly fatal hemorrhagic disease when transmitted to young Asian elephants and has a very high mortality rate. So far no proven medicine is available for the treatment of Herpes virus, Mr Das said, adding that with the death of Kamala today the Zoo has now left with five elephants including two Sub Adults.
Earlier on August 25, Julie, a female elephant had died and on September 15 last Chandan, the only male elephant in the zoo, had succumbed to Herpes virus. After the death of two elephants, the Zoo Authorities had arranged for separating the elephants from other animals., Necessary steps were also taken to contain the spread of the virus and administered preventive medicines to the elephants.
109 Views