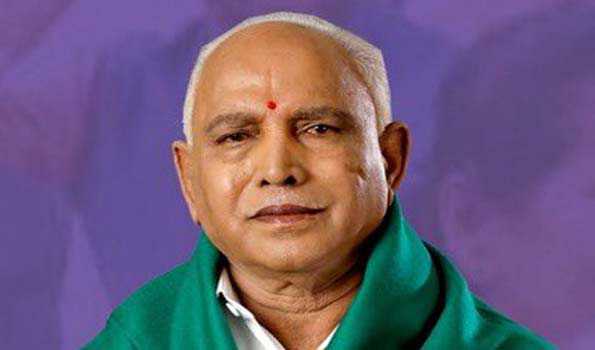 Bengaluru, Nov 4 (UNI) Terming the viral video as 'false', in which he was allegedly heard saying that operation Kamala took place in the state on the instructions of BJP national leadership, including Home Minister Amit Shah, Chief Minister BS Yediyurappa on Monday challenged the Congress to face by-elections for 15 seats slated on December 5.
Speaking to media, Chief Minister dared Leader of the Opposition and former chief minister Siddaramaiah to face the bypolls. " Face the elections if you have the guts. Whether or not the MLAs will contest on a Congress ticket, or on the JD(S) or BJP, or independently, it's their freedom," he said. He also maintained that the ruling BJP had nothing to do with the 17 disqualified 'rebel' MLAs.
He accused Siddaramaiah on Monday of "creating confusion." And It was him who caused the 17 MLAs to resignation, because of which the (coalition) government fell. "But today, he's making baseless allegations against the BJP. Is it fair on your part being the leader of the opposition? ," he asked.
To a question on Congress has taking the audio issue to Supreme Court, he said, " I have nothing to do with it. But you are creating confusion in the Supreme Court and among the public," the CM said. "I'm still saying we have nothing to do with the resignation of MLAs," Mr Yediyurappa said, calling the video clip "false."
Chief Minister, however, did not reacted to a question asking who made the audio and video clips.
Tags:
6 Views