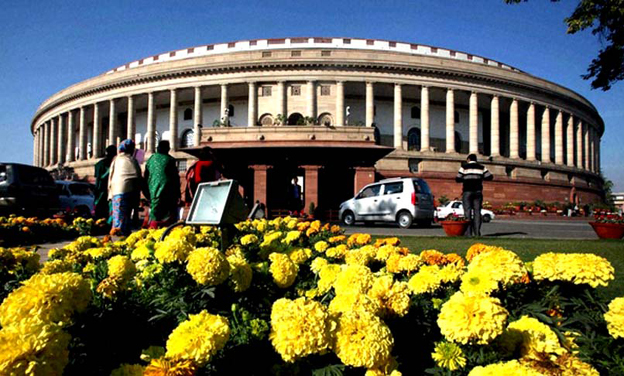 New Delhi, Dec 2: Opposition members on Monday sought to raise the issue of rape of a 26-year-old veterinarian in the Lok Sabha but Speaker Om Birla said he would allow them to speak on the matter during Zero Hour.
As soon as the House assembled to begin day's transactions after weekend break, opposition members chiefly from Congress were up on their feet displaying placards and demanding discussions on the heinous crime.
Speaker, however, said the House is certainly concerned over such happenings along with the rest of the country and so he would allow them to raise it during Zero Hour. Congress member A R Reddy said there is a difference between Zero Hour and any discussion under adjournment motion.
However, the House carried on with the Question Hour.
Later during Zero Hour, the issue was raised Congress member Uttam Kumar Reddy. "….we all should hang our head in shame," he said and lamented that the assault on the woman took place in high security area of Hyderabad. T R Baalu of DMK also spoke on the issue. The wrongdoers should be punished severely, he demanded.
Saugata Roy of Trinamool Congress and Congress MP Uttam Kumar Reddy condemned the 'insensitive remarks' of Telangana Home Minister. Four men allegedly raped the ill-fated woman before strangling and setting her on fire near Hyderabad.
13 Views