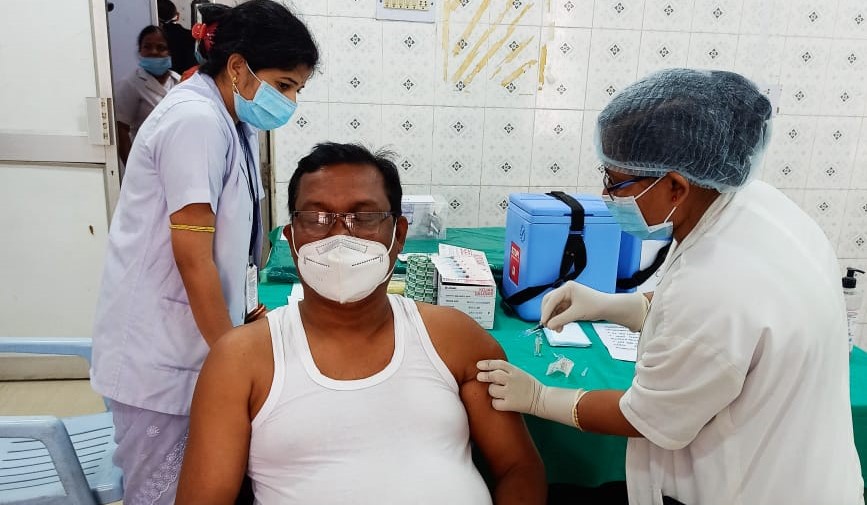 The Samikhsya Bureau
NEW DELHI: In a bid to ramp up the COVID vaccination capacity manifold, the Union Health Ministry has favoured greater involvement of the private sector.
While around 10,000 private hospitals empaneled under Ayushman Bharat Yojna, more than 600 hospitals have been empaneled with CGHS apart from a number of private hospitals empaneled under State Governments, the Ministry officials informed.
Health Departments of State Governments have already initiated dialogue with these private hospitals; so that they can be encouraged to participate in this drive as CVCs.
A list of all these private hospitals has been uploaded on the website of Ministry of Health and Family Welfare and National Health Authority.
Union Health Secretary Rajesh Bhusan, on Saturday, interacted with Health Secretaries and MDs (NHM) of States and UTs on the vaccination of age-appropriate groups through a video conference.
The nationwide COVID-19 Vaccination drive was launched on 16thJanuary, 2021. So far, more than 1.5 core vaccinations have been done, the Ministry updated.
This nationwide vaccination program is now to be exponentially expanded to the following age-groups from 1st March, 2021 that includes all citizens above 60 years of age, and those within the age bracket of 45 to 59 years with specified co-morbidities.
In addition, there would be Govt. health facilities which will be used as CVCs such as medical college hospitals, district hospitals, sub divisional hospitals, CHCs, PHCs, Health Sub Centers and Health and Wellness Centers.
The Government COVID Vaccination Centers will offer free vaccination for all with the Central Government bearing the full cost of the vaccination.
States have been explained that the private hospitals functioning as CVCs can charge subject to a ceiling of Rs. 250 per person per dose along with the electronic and financial management mechanism in this regard.
User Names and Passwords to be provided to the private facilities to facilitate effective use of CoWIN 2.0, were also discussed during the meeting.
220 Views